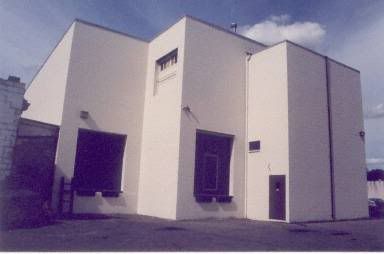 Robinson Street Books used and rare
184 Robinson Street
Binghamton, NY 13904 USA
607-217-4328
100,000 books cataloged and available for sale
Easy to find availability of a book, give us a call at 607-217-4328 or our live chat
Do you have books to sell? Call and ask for our book buyer. Our bookbuyer is now available on our live chat. While we are currently unable to accept mass market paperbacks or textbooks, our mission is to save books from landfills.
Rare book and Archive Catalog: Science Catalog One pdf
Over 500,000 books in our warehouse. 100,000 cataloged for online sales. Over 17 years of successful online sales with tens of thousands of satisfied customers. We are not an open shop, and our warehouse is not open to the public. If you wish to pick-up a purchase at our warehouse, that you have found online, give us a call to make certain it's still available, and we can have it available for pick-up within an hour or so, during our business hours. NYS Sales Tax Collected on all sales within New York State. We accept all major credit cards, as well as checks, money orders, and Paypal. 100,000 books available for immediate sale, we are the largest used/rare bookseller in the Binghamton area. We do not buy or sell text books.
Our books are sold via most of the major online sites, such as Amazon, Ebay, Abebooks, BarnesandNoble, Alibris etc.. Our books are shipped daily in new boxes and wrapped securely. Our books are guaranteed to be in the condition shown in our catalog entries. Our Autographs are guaranteed authentic and may be returned if found otherwsie by the original purchaser for full refund without time limit.

Hours: Monday through Thursday 10 am to 5 pm. Friday 10 am - 3 pm. Weekends and Holidays by Chance.
WE BUY BOOKS: Our bookbuyer is available Mon-Fri 11am-3pm Weekends possible at our Robinson Street offices. Appointment necessary. We do Not purchase Textbooks, Mass Market Paperbacks. We do buy books in foreign languages, Antiquarian books, Signed books, older hardcover books, pamphlets, autographs, small press books and magazines, and Modern First Editions. Before you donate, or accept credit offers, get our cash offer. Payments made by check or cash.